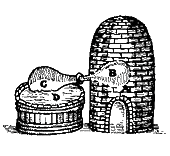 Darr House was established by Alistair Miller to specialise primarily in the innovation and design of bespoke fluorinated intermediates. In addition, we offer a range of custom synthesis and contractual research opportunities to the agrochemical and pharmaceutical industries, biotech and catalogue companies.
We are developing a range of novel fluorinated intermediates as well as intermediates based on other chemical classes to expand our business portfolio.
The range of chemistry undertaken in our well equipped laboratory covers all aspects of aromatic and heterocyclic chemistry as well some expertise in peptide chemistry and specialisation in organofluorine chemistry.
Our facilities are located within easy reach of Exeter and have good road and rail access to rest of the country and the southwest.